WESTERN NORTH CAROLINA'S CRIMINAL DEFENSE EXPERT
Asheville Full-Service Criminal Defense
Protecting Clients' Rights Throughout Western North Carolina
Thomas Amburgey Is a former prosecutor and board-certified specialist in state criminal law. As an Assistant District Attorney for Buncombe County, he handled thousands of cases, ranging from speeding tickets to first-degree murder. That immeasurable experience gives him an advantage in the courtroom.
Many criminal defense attorneys only experience a handful of trials. Thomas Amburgey has tried hundreds of cases in front of a judge and over 70 in front of a jury. Regardless of the charge, Amburgey Law has the trial experience to defend you.
In 2017, Thomas received an AV Preeminent Peer Rating from Martindale Hubbell, America's oldest and most respected peer-review entity. Later that year, he received Avvo's 2017 Client Choice Award. He was first listed in North Carolina Super Lawyers Rising Stars in 2018. He is listed in Business North Carolina Legal Elite, 2019.
Every minute counts.
Your defense should start today.
Connect with us now!
CERTIFIED
Thomas Amburgey is a Board-Certified Specialist in State Criminal Law. He has satisfied rigorous standards for certification including extensive peer review and proficiency in the practice of criminal defense law. He has dozens of jury trials and hundreds of bench trials to his credit and possesses experience crucial to defending people charged with crimes.
EXPERIENCED
Thomas is an experienced former prosecutor. As an Assistant District Attorney in Asheville, he prosecuted thousands of cases, ranging from speeding tickets to first-degree murder. Now in private practice, Thomas utilizes that experience and perspective to greatly benefit the defense of his clients against criminal charges.  He is an expert in criminal defense law.
DEPENDABLE
At Amburgey Law, we take pride in representing each of client with the same level of attention, time, and respect. Many firms deal with a high volume of clients. With other firms, you might be one of fifteen clients on a calendar day. When you hire Amburgey Law you have the comfort of knowing that you won't be "just another file in the stack." Your case and your outcome matters to us.
What do I do if I am being charged with a crime?
Thomas is a very professional and skilled attorney. ... He filed an expunction for me so I have no record now to make up for my bad experience. In the end, everything worked out great and I now have a clean record. Great attorney and highly recommended.

Benjamin
I needed EXPERT representation for a criminal case. ... Thomas Amburgey listens, he cares, and believe me when I tell you he knows the law!! ... Thomas Amburgey gave me my future back. ... I was amazed at the attention to detail and his ability to bring the scenarios of my case together perfectly. Please anyone needing representation my advice to you is to hire THOMAS AMBURGEY!! 

Mary
One of the best criminal defense attorneys around. Extremely professional, knowledgeable, and easy to work with. I can't say enough good things about his work in the courtroom. Kramer
Very satisfied with my results. Thomas is a great attorney with your best interest in mind at all times. ... Very professional person and a great sense of humor. Did a fantastic job with my situation and his staff is very good and knowledgeable to help with questions. I wouldn't hesitate to refer someone to Thomas.

Robert
My 21 year old son had a issue in NC which was preventing him from joining the US NAVY. We contacted Thomas who acted swiftly and beyond our greatest expectations and was able to get all charges dismissed. It became his passion to help my son. Thanks to Thomas our country now has a new sailor to protect our freedom.... Thank you for all your dedication and hard work.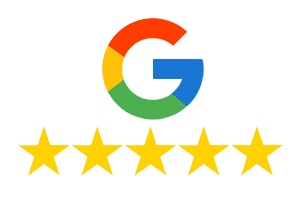 Christi
Mother
I needed a criminal attorney for Madison County, but I don't live there. I asked a friend to find out who the best criminal defense attorney in the area ... and Mr. Amburgey's name came up more than anyone else. He and his assistant Vanessa took my case, got it dismissed, and I didn't even have to go to court. ... If you need a criminal attorney, this is the only choice.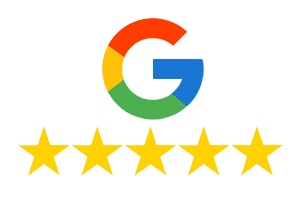 Lee Anne
Out of Area Client
... Even screwing up twice on my end he and his team were able to help me get the case dropped. He and his team were extremely professional, and surprisingly affordable given his reputation. If anybody asked me for a great attorney for something Mr. Thomas Amburgey is the only attorney I would recommend.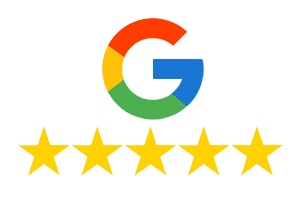 J. W.
Client
Thomas and Vanessa are amazing! I was very impressed with everything they did for me and my family. Highly recommend their service.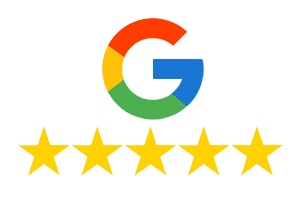 Anita
Client
Excellent outcome! Having never needed an attorney before, Mr. Amburgey was recommended to us after my son was charged with a pretty serious misdemeanor. We were very nervous and stressed but after speaking to him for the first time, he made us feel at ease. Thanks to Mr. Amburgey, we never had to step foot inside the courtroom. He was able to get my son's charges dismissed. We would highly recommend him!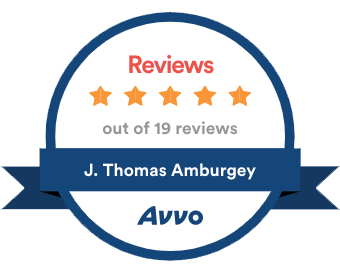 Kristin
"I hired Mr. Amburgey to help me with a hearing in order to be able to re-obtain my driver's license. He is extremely professional, informational, and available to me as a client for any questions or concerns I had throughout the entire process. I hope to never require a lawyer again, but if I do I will 100% hire him again, and refer him to any friends and family. I could not have been happier. And I did get my license back!"

Anonymous
Goes above and beyond to achieve the best possible outcome. Thomas uses his knowledge, experience, and relationships developed both as a prosecutor and defense attorney with his client's best interest first. I will definitely hire him again when I need assistance.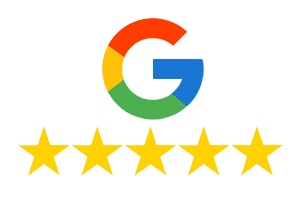 Steven
Client
"THE BEST attorney in WNC." Anonymous
He was great. Thomas Amburgey was very straight forward and very helpful in terms of how he could help me with my case. He got my case dismissed so I was very pleased to have had him as my lawyer.

Anonymous
Excellent. Thomas did way more than I expected. I did not have to show up to court, being out of state, it helped out tremendously. Would definitely recommend to everyone. Thank you!

Dawid
... Thomas takes the time to hear you out and gets things done. ... Thomas met me in the courtroom and had my case dismissed within MINUTES. I am blessed to have had such a great lawyer during this hard time in my life. ... Thank you Thomas for all you did for me!

Haley
Thomas Amburgey has all the professional skills and knowledge required to provide a second to none representation. ... His communication skills are excellent and presents things in an easy to understand manner. There is no doubt that if you hire Thomas Amburgey as your attorney, that he will certainly be standing tall in your corner, ready to fight for you.

James
Excellent representation for our son. Extremely efficient, and very professional.

Anonymous
Mr. Amburgey's attention to detail, steadfast dedication, and professionalism at a difficult time is something I'll never forget. I highly recommend him and his firm for any legal needs. Mark
I was very pleased with the handling of my case by Mr. Amburgey. He was always professional and precise. ... It was very reassuring to have his knowledge and ability in our corner throughout the case. The staff at Amburgey Law was always helpful and available to answer questions as well. I would recommend this law firm and also would retain its services again if need be.

Kevin
... Mr. Amburgey's paralegal was extremely helpful, explain in detail all the procedures and kept me very well informed. I can't thank this firm enough or Vanessa for helping me out. ... I would definitely use them again if needed to but I hope that will not be the case. I highly recommend this firm. Vanessa, you are a gem and I appreciate your professionalism and courtesy in this matter.

Jeanne
The best! He made the whole thing very stress free and was extremely helpful. I definitely recommend him and no one else.

Jennifer
Thomas and his team were very helpful with my case. Very very professional but understanding at the same time. He got even better results than I was expecting.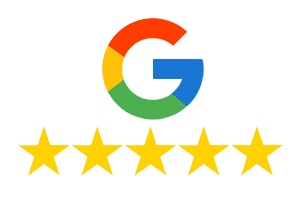 Philip
Client
Mr. Amburgey and his staff were prompt and courteous, and effective in handling my case. I would recommend their group to my friends and family. MCT, MD
Excellent experience dealing with Thomas and his firm. Even though it wasn't the best circumstances to meet someone with, it was a very good feeling to be dealt with in such a respectful professional manner. His courtroom presence and non verbal cues worked well to make me feel confident throughout the entire endeavor. I highly recommend working with this firm for anything you need in the Ashville area.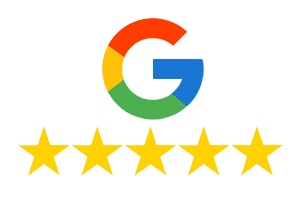 D. M.
Client
Superlative Attorney, Highly recommended! I was charged with a moving violation (I would like to make clear for my professional reasons, this was not a criminal case). Mr. Amburgey dispatched the case quickly and effectively. I was very pleased and in the (hopefully unlikely) event I ever had a criminal case, he would be the first person I would call.

Allan
Mr. Amburgey recently represented me on a case. I was thrilled with the results. He accomplished in a few days what would take others weeks to do! I would highly recommend Mr. Amburgey because he will by far exceed your expectations. In my personal opinion he is THE BEST attorney in WNC.

Joe
2016
After speaking with many lawyers I knew after talking with Mr. Amburgey that he was the best choice for me. Thomas Amburgey has more than enough knowledge and experience to handle any criminal case. He told me through the whole process to trust him to resolve my case. Indeed he did! He was honest, compassionate and understanding to my situation. I would not hesitate to hire and or recommend Thomas in the future. I could not be more pleased with his tireless work.

Anonymous
LAST MINUTE TO MY RESCUE! ... I called Mr. Amburgey's law firm the day of my court and he literally showed up in 10 minutes and resolved my case in 40 minutes or less. He was so impressive with his knowledge in law and his honesty. If you are looking for an attorney that is straight up and actually is going to take care of your case with a great price tag, he is definitely your man. ... Thank you Mr. Amburgey for all your help 🙂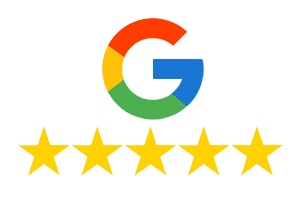 Emily
Out of State Client
Thomas has helped be out since the beginning of a very difficult case. He is patient, informative and experienced. He has been there with me every step of the way. I would recommend him to anyone with the same set of circumstances.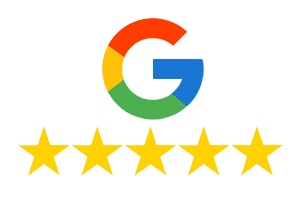 M. F.
Client
Mr. Amburgey was very attentive to my situation. He was upfront and did not "sugar coat" anything. I TOTALLY had my back against the wall and did not know what the outcome was going to be. Mr. Amburgey not only was able to get my case dismissed in a timely fashion, he saved my professional career. Because of him, I was given a second chance and I can not thank him enough. ...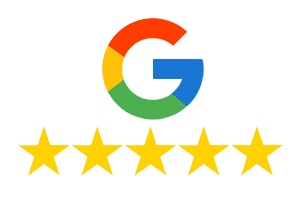 Jermaine
Client
"I hope to never require a lawyer again, but if I do I will 100% hire him again." Anonymous
Thomas,
Words can't express how appreciative and grateful my family and I are for your assistance. We recognize that we can be a bit pushy and high anxiety – you gave us so much support during a time when I wasn't sure what my life would look like and the impact it could have not only on my future but also my family's. From the bottom of our hearts, thank you for everything. Wishing the best for you and the family (including Gunner).

Anonymous
Mr. Amburgey helped me through a legal issue with great skill and honesty. He told me what to expect, answered all my questions, and followed up on every detail in a timely and thorough manner. In a time of worry and stress, he did great. I'm grateful that he did what he said he would do when he said he would do it. He is very honest and gets the job done with great skill.

Anonymous

CERTIFIED LEGAL SPECIALIST